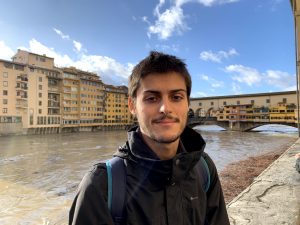 Education
BSc in Economics (Universidade Federal do Rio Grande do Sul – UFRGS, Brazil)
MSc in Economics (Universidade Federal Fluminense – UFF, Brazil)
Visiting Scholar at VU Amsterdam University (Netherlands)
Research interest
Macroeconomics, Comparative Political, Economy and growth models, Financial instability, Subordinate financialization.
Publications
Sampaio, A. V., & Centeno, V. (2022). Central Bank Digital Currencies: considerations for a not-too-distant future. Brazilian Keynesian Review, 8(1), 10-33. https://braziliankeynesianreview.org/BKR/article/view/267
Mantoan, E., Centeno, V., & Feijo, C. (2021). Why has the Brazilian economy stagnated in the 2010s? A Minskyan analysis of the behavior of non-financial companies in a financialized economy. Review of Evolutionary Political Economy, 1-22. https://link.springer.com/article/10.1007/s43253-021-00051-6.
da Silva Centeno, V. (2019). Desindustrialização brasileira: uma análise à luz do controverso debate. Cadernos do Desenvolvimento, 14(25), 83-108. http://www.cadernosdodesenvolvimento.org.br/ojs-2.4.8/index.php/cdes/issue/view/27
Link to personal Webpage